Finish Line Inc. the athletic retailer recently reported that they will be closing 25% of its stores after a deep quarterly loss due to a botched upgrade of its WMS.
This is a cautionary tale that no one wants to hear, but it can become a reality when a rigorous software vendor selection process coupled with detailed planning, configuration and implementation of warehouse management systems is not taken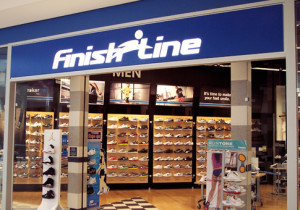 The Finish Line estimates the issue with their warehouse management and fulfillment system cost it $32 million in lost sales and led to a sales decline of 9.8 percent during October and November. They also incurred approximately $5 million of incremental IT and shipping costs trying to fix the problem.
"In October, we began experiencing issues flowing fresh inventory into our stores as well as fulfilling online orders as the new system was unable to process freight at volumes necessary to support our sales plans," said The Finish Line Chairman and CEO Glenn Lyon.
Shipments from warehouses to stores plunged 25 % compared with the same period a year earlier. As a result, the amount of new merchandise on store shelves was about $41 million, or 14 percent less, on average throughout the quarter compared with a year earlier.
When selecting a warehouse managment system a thorough vetting process is critical. Also to ensure a successful implementation make sure you have team members with WMS experience or have logistics consultants to help you through the process and invest in the proper training. There are plenty of trusted logistics software companies out in the market but being sure to find the right solution to properly meet your specific needs and that can be used effectively by your staff is critical.